Software Updates
BT-40S Controller/BO-IC400
BT-45CS Controller/BO-IC400N
BO-IC400 (BT-40S Controller)/BO-IC400N (BT-45CS Controller) system software Release Note (Version 2.1.00)
1. Target of version update
The target of system ware version update is the controller whose 6th character of the build number is below on BO-IC400 or BO-IC400N.
BO-IC400 : "R", "E" and "C"
BO-IC400N : "N"
For how to check the build number, refer to "2. How to check the firmware version".
2. How to check the System Software version
To check the System Software version using, follow below procedure.
Confirm [Build number] by [Settings] - [About phone].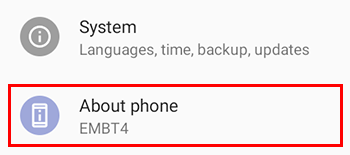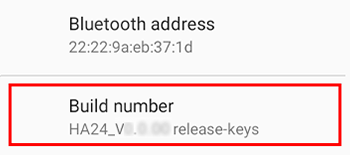 3. Precautions of System Software update
Although Epson has designed OS Update to prevent disturbing any existing files, there is always a chance that OS Update will cause the loss of your data stored in your device. Before conducting OS Update, please be sure to make a full backup of your data by copying it to an external hard drive or to your computer.
Please conduct OS Update at your own risk. EPSON SHALL NOT BE LIABLE TO YOU FOR ANY DIRECT, INDIRECT, INCIDENTAL, SPECIAL, CONSEQUENTIAL OR EXEMPLARY DAMAGES THAT MAY BE INCURRED BY YOU IN CONNECTION WITH OS UPDATE, INCLUDING ANY LOSS OF DATA.
You can't downgrade to a previous software version after installing an update.
4. How to update
Note : Connect to a power supply, and run the update while the product is turned on.
1. Make Wi-Fi settings for the product, and then connect to the Internet.
When a system update is available, a notification is displayed at the top of the screen.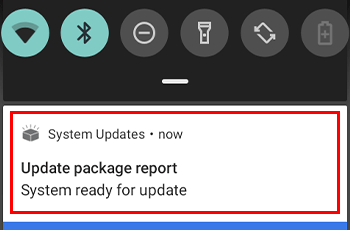 You can also check the update package from [Settings]. Select [Settings] from the APPS list, and then select [System] - [Advanced] - [System Updates].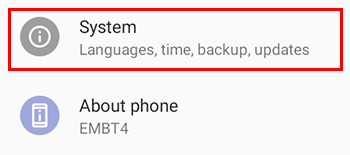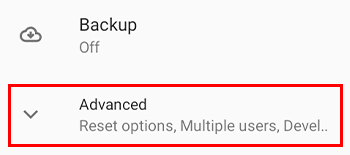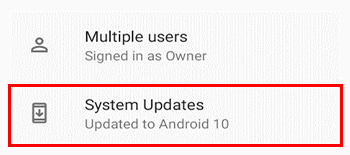 2. Select [Download].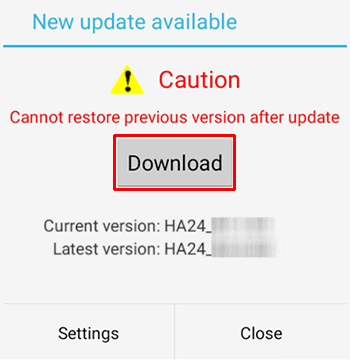 Follow the on-screen instructions to download the update package.
3. Select [Start Update] on the following screen.
If satisfy any of following conditions, it can start update. (Become active of [Start update])
Current battery remaining is more than 90%
Current battery remaining is more than 30% and a power supply is connected to product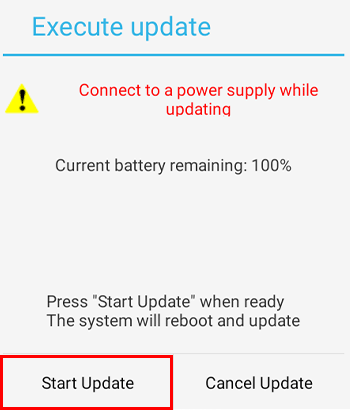 The system reboots after completed update and finish the update process.
5. Supporting function list for this version
Add the following features to Trackpad mode.

The screenshot feature of headset screen (Screenshot is executed by pressing simultaneously Power key and Volume up key)
The explanation feature of screen adjustment of BT-45C

Add the feature of screen operation by arrow key. (Please refer to Developer's guide for Android for more information)
Add the selecting feature that application use headset's camera as priority or not. (Please refer to Developer's guide for Android for more information)
Add the feature that application can use headset's sensor as priority. (Please refer to Developer's guide for Android for more information)
Enhanced security feature. (The security patch level of system become "September 5, 2022")
Other minor revisions.
6. Release History